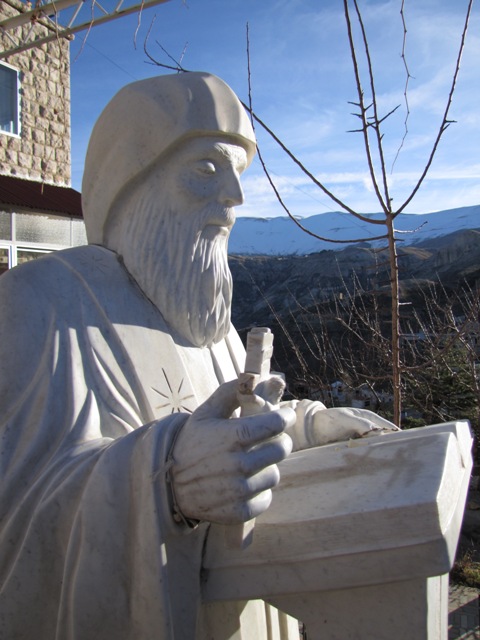 When in 1950 the miracles attributed to the intervention of Saint Charbel occurred, the Lebanese Maronite Order decided to buy his house and to make it part of the precious heritage of the Order and indeed of Lebanon. The decision was put into effect on June 23, 1953.
After having restored the house in an artistic way that preserved its authen¬tic rural character, the Order made it into a sanctuary, installed an altar of cedar¬wood, and on May 25, 1955, celebrated a Solemn High Mass for its inauguration in the presence of a great crowd composed of monks and of the faithful.
The successive monks in charge have improved it and added rooms for the monks' own acco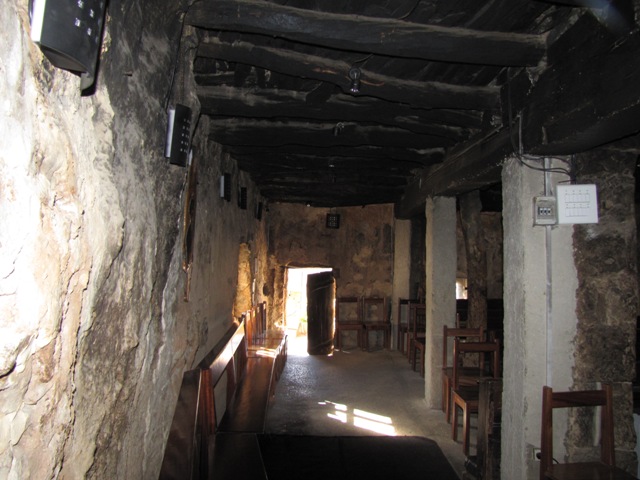 mmodation, a library and a parlour. They have also restored the basement and two neighbouring houses, so making the whole into a museum devoted to Saint Charbel. They have made a road leading up to the house and inaugurated a permanent art exhibition with illustrations and paintings retrac¬ing the life of the Saint. The marble statue of Saint Charbel was inaugurated in the spring of 1994.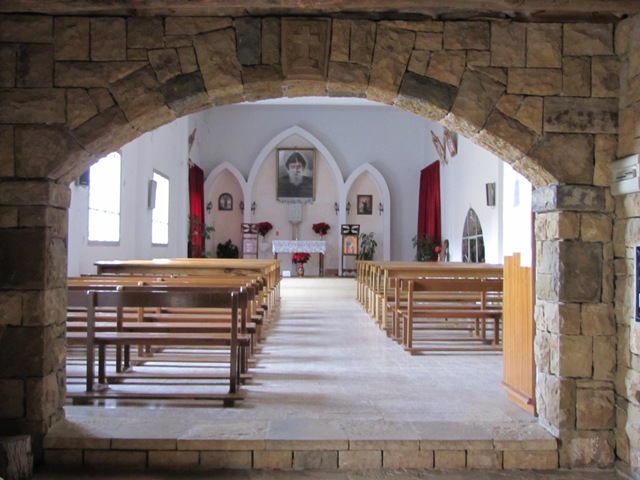 At present, there are several relies exposed in Saint Sharbel's House, inclnd¬ing such objects as a phial containing blood of the saint, a handkerchief with the impression of his face, and a chasuble he wore.